Join Our Journey
Discover a workplace that supports your growth and wellbeing. Embrace benefits designed for your personal and professional journey.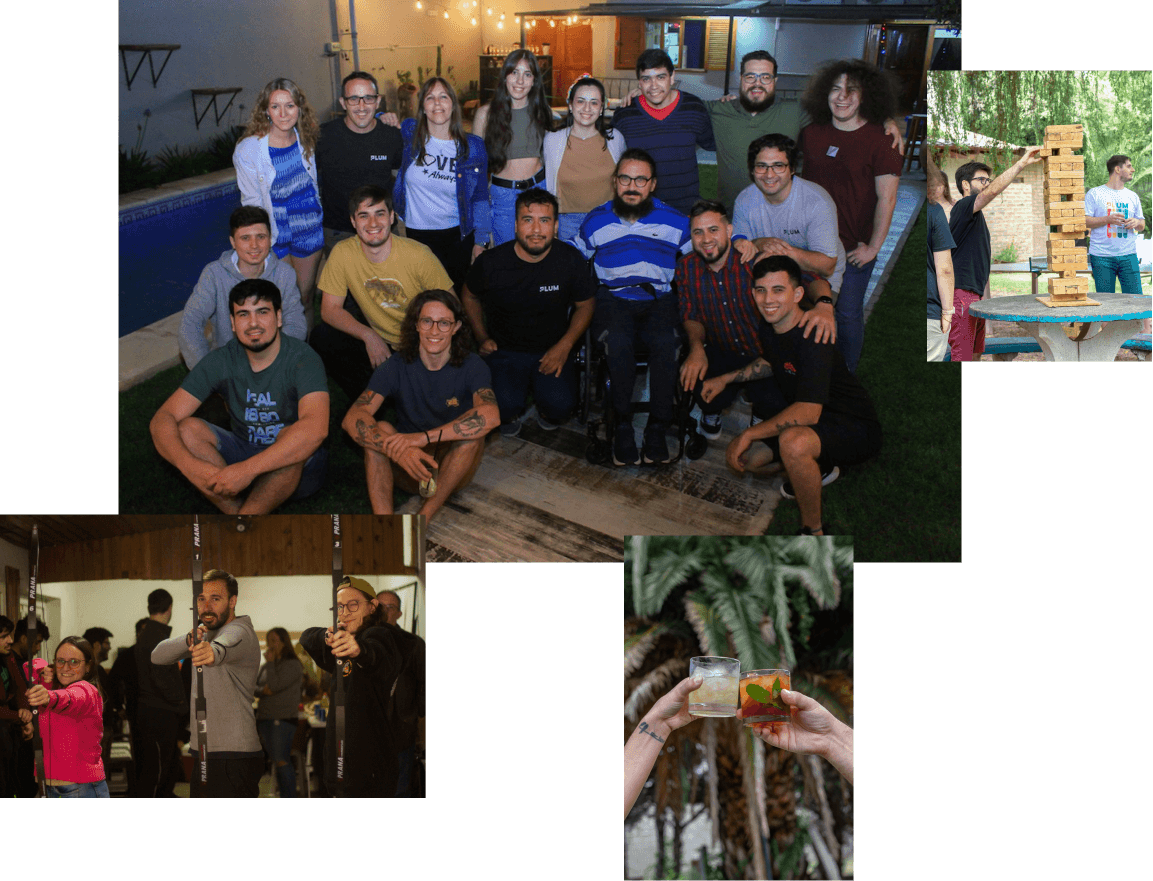 Perks and Benefits
Explore our perks and benefits, designed for your health, growth, and work-life harmony.
🧘
Health and Wellbeing
We understand that keeping in shape mentally and physically helps. We offer a budget to expense on it
🌴
Generous Time Off
Enjoy work-life balance with our generous paid holidays and personal time off
🌎
Remote Working
Embrace flexibility with the freedom to work remotely from anywhere as long as you stay productive
📚
Lifelong Learning
We offer our library and encourage you to attend events, take courses, buy books and more
🥗
Lunch on us
We eat lunch together as a team from our favourite chefs. We also have a full kitchen if you're into cooking or snacks!
💻
Tools
You'll be provided with the equipment including a laptop, monitor, and any other accessories
🥂
Retreats
Unwind and connect at our exciting annual retreats within beautiful locations in Argentina
🦜
Language Learning
Enhance your skills with comprehensive English classes and potential overseas opportunities
🤝
Fair Compensation
Earn fair, competitive salaries reflecting market rates, skills, and experience. You shouldn't need to switch jobs or be an expert negotiator to get higher